Bio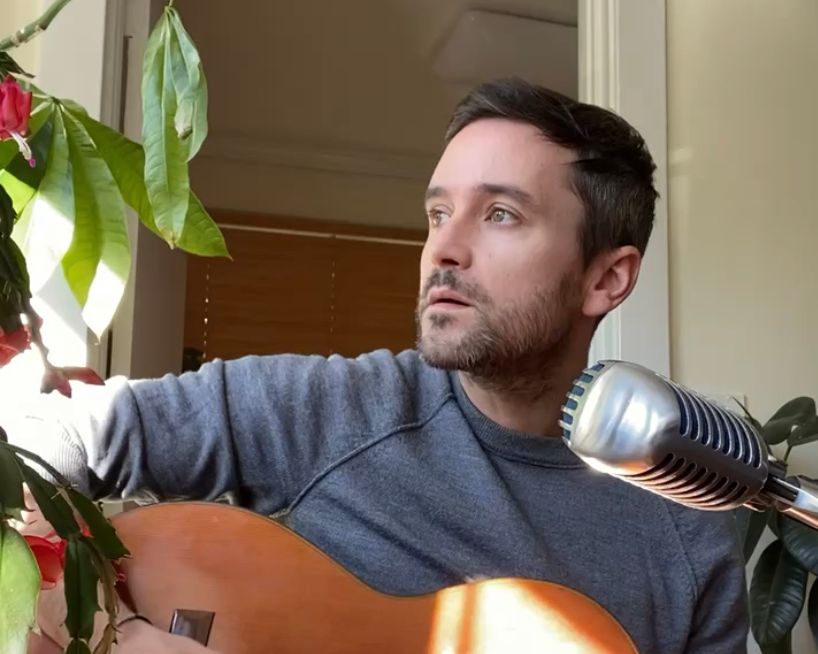 Pink Honey Moan
Jared Lindbloom
"A radiant sonic blast ready to hypnotize the ears and dazzle the mind." - Atwood on Balance
Since the release of Balance, his debut LP as Pink Honey Moan, singer/songwriter Jared Lindbloom has leaned in fully to his creative process; writing, recording, and collaborating. Lindbloom and his mentor / producer Bill Lefler (Ingrid Michaelson, Dashboard Confessional) have further refined the vision behind the washed-out electronics and soaring melody of the earlier record to craft a release that floats elegantly at the nexus of neo-psychedelia and dream pop. Propulsive, sparkling indie rock with heart, upcoming sophomore album, The Live Life Girl Will Arm You, is immaculately built from downtempo electronics, delicate, expansive choruses, and undeniable pop melody.
While the bulk of Balance was written during stolen moments in his in-laws attic as his wife and newborn slept nearby, writing this new album was a quicker affair. "I'm getting better at being more disciplined and doing the work - not waiting around for inspiration" explains Lindbloom. "This album definitely feels like a new chapter and next phase after the reflective tone of Balance."
As one might imagine given the context, The Live Life Girl Will Arm You contemplates upon those moments that perhaps seemed inconsequential as they were happening, but on reflection were in fact pivotal moments of transition. "Tracing back to those watershed moments, there's always a strong female figure present," says Lindbloom. "They were all poignant chapters that were crucial to my evolution as a human who seeks healthy relationships above all else."
Written in Los Angeles, South Dakota, and across the northeastern seaboard, the record was tracked both in person at Lefler's studio and remotely. In addition to Lindbloom on guitar, piano, and vocals and Lefler contributing piano, drums, and bass, The Live Life Girl Will Arm You features guitar from Lawrence Katz (Mighty Mighty Bosstones), Steve Carter on tracks Bullet and Wild, Golden, Free, with guest vocals from Lindbloom's wife, including feature vocals from alt-pop artist, Beeson. Mixing came from Andrew Oedel of Ghost Hit Recording and the final polish came from NADA Recording Studio head, John Naclerio.
"One big post-pandemic-open-mouth kiss," The Live Life Girl Will Arm You is an exhortation to step into your power, and shed old narratives and self-limiting mindsets. "Listening to this record, I want there to be moments of stillness while a warm cup of liquid hits cracked, winter lips" explains Lindbloom. "I also want it to sound like youthful exuberance, dancing with arms flailing and sunlight dancing across your face to the small joys of everyday life."